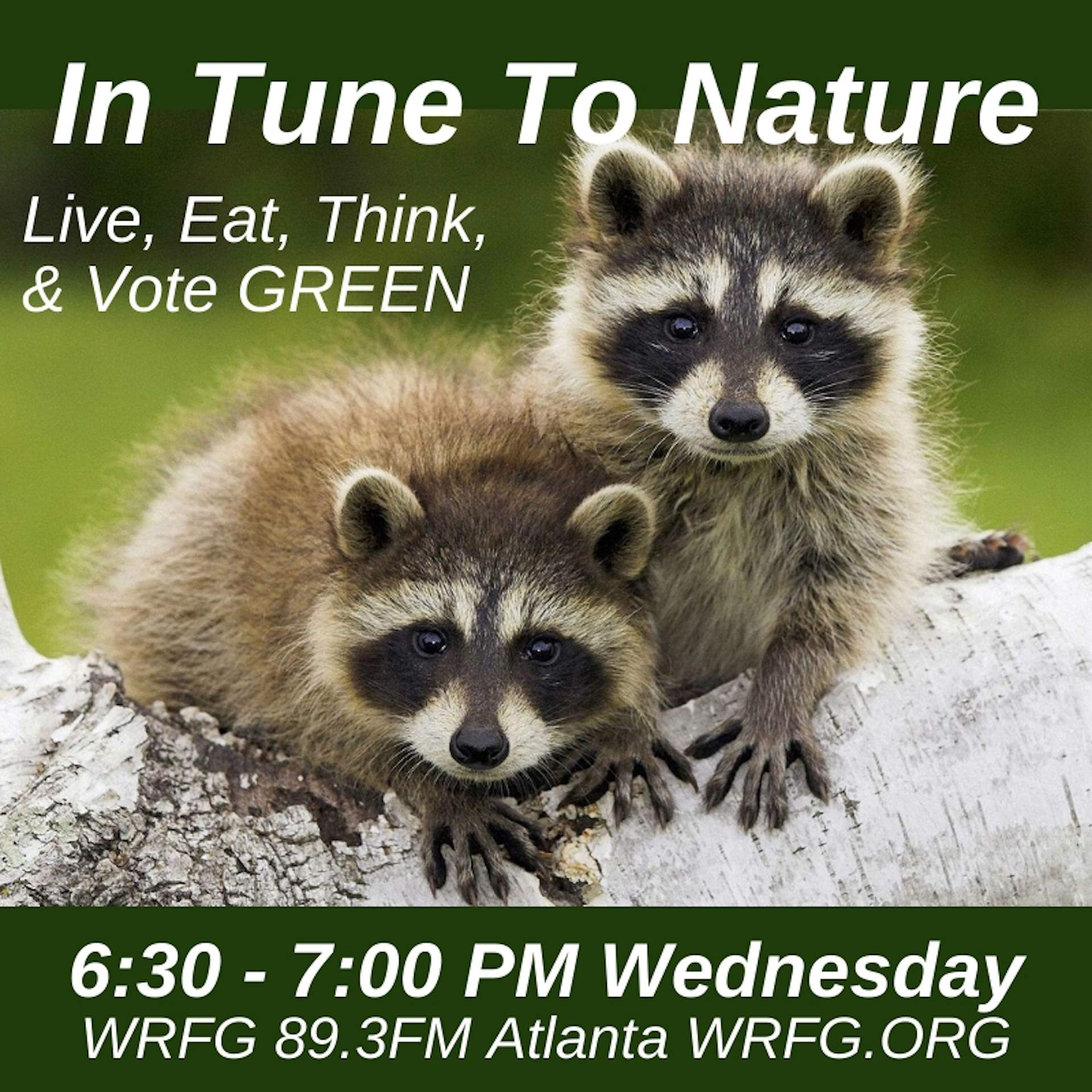 In Tune to Nature is an eco & animal protection weekly radio show broadcast from Atlanta on Radio Free Georgia Wednesdays from 6:30-7pm EST on wrfg.org and 89.3FM. 25-minute podcasts featuring interviews with activists, scientists, and authors who help us protect living beings and our shared habitats. Hosted by Carrie Freeman (Communication Professor and Human Animal Earthling). Studio photography by Ann Packwood.
Episodes
Monday Aug 08, 2022
Monday Aug 08, 2022
Communication Professor Dr. Debra Merskin discusses her study of arguments for and against a ban on Oregon's coyote killing contests, including her recommendations for animal advocates to use approaches that are more likely to resonate with the rural residents arguing to keep the killing contests (although, other rural residents and some hunters also believe these killing contests should be banned). This 27-minute interview, hosted by Carrie Freeman for "In Tune to Nature," from August 2022, is broad enough to be applicable to any state's efforts to ban wildlife killing contests in considering various people's worldviews on animals, government, and independence. You can read Dr. Merskin's full study in the international open-access scholarly journal Journalism & Media at https://www.mdpi.com/2673-5172/3/2/22/htm 
Project Coyote is a good resource for those looking for wildlife advocacy strategies that have worked. Their website is https://projectcoyote.org/
In Tune to Nature is a weekly show airing on Wednesdays from 6:30-7pm EST on Atlanta indie station WRFG (Radio Free Georgia) 89.3FM hosted by Carrie Freeman, Sonia Swartz, or Melody Paris. Please consider donating to support this 50-year old independent progressive radio station at www.wrfg.org 
Take care of yourself and others, including other species. 
Photo credit of coyote killing contest: Humane Society of the U.S.