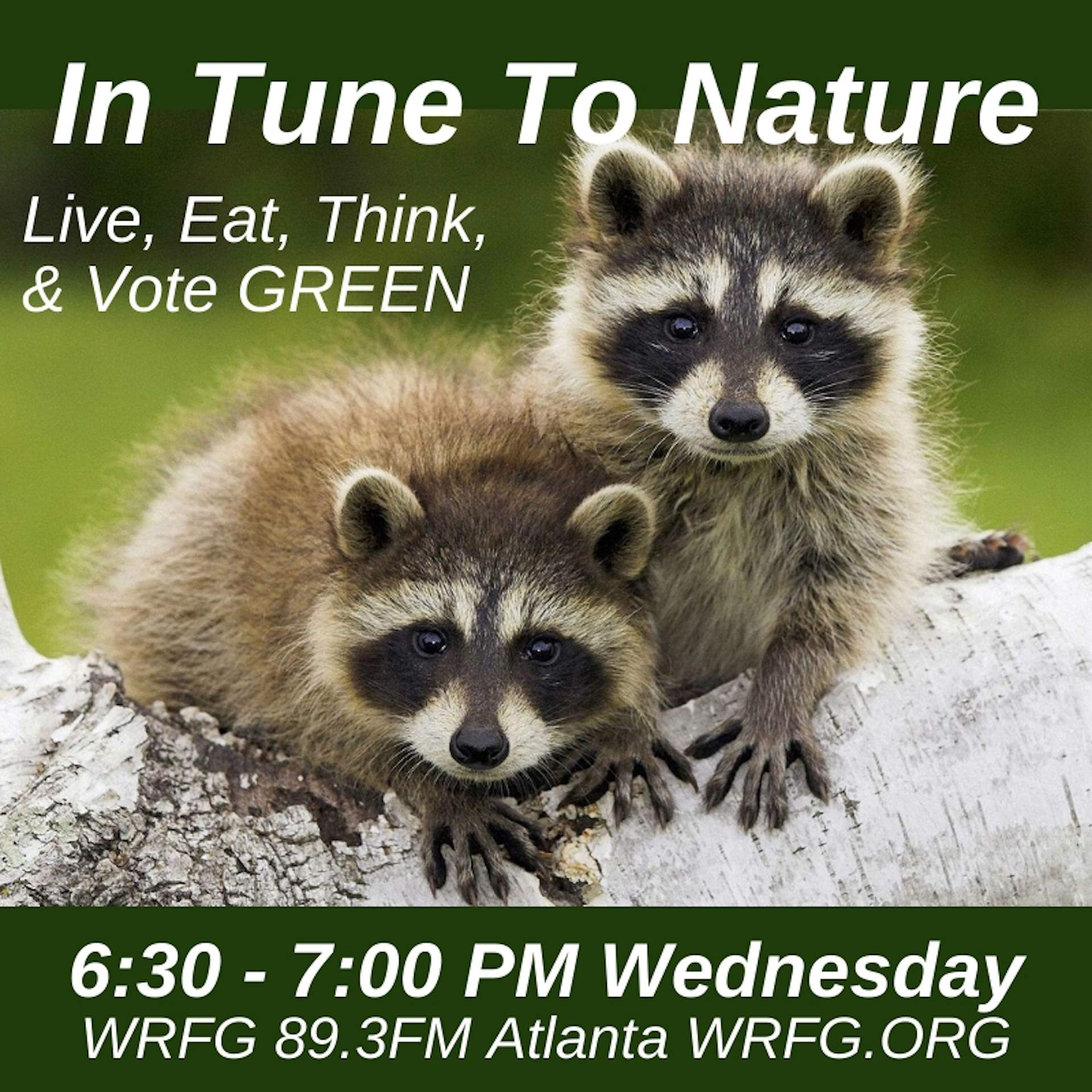 In Tune to Nature is an eco & animal protection weekly radio show broadcast from Atlanta on Radio Free Georgia Wednesdays from 6:30-7pm EST on wrfg.org and 89.3FM. 25-minute podcasts featuring interviews with activists, scientists, and authors who help us protect living beings and our shared habitats. Hosted by Carrie Freeman (Communication Professor and Human Animal Earthling). Studio photography by Ann Packwood.
Episodes
Tuesday Jul 26, 2022
Tuesday Jul 26, 2022
From Cumberland Island up through Tybee Island, the Coastal Marshlands Protection Act of 1970 is the reason the Georgia coast is largely a protected natural marshland and not a polluted, exploited, and/or commercialized tourist trap. Historian & former GA congressperson Dr. Paul Bolster discusses the political lessons of getting this marshland protection act passed, as explored in his award-winning new book: "Saving the Georgia Coast: A political history of the coastal marshlands protection act" (UGA Press). In this 26-minute interview with host Carrie Freeman, Dr. Bolster also discusses issues affecting the Georgia coast today and how the political lessons of the 1970s could create bipartisan support for environmental protection today. https://www.paulbolster.com/ 
In Tune to Nature is a weekly show airing on Wednesdays from 6:30-7pm EST on Atlanta indie station WRFG (Radio Free Georgia) 89.3FM hosted by Carrie Freeman, Sonia Swartz, or Melody Paris. Please consider donating to support this 50 year old independent progressive media station at www.wrfg.org 
Take care of yourself and others, including other species.