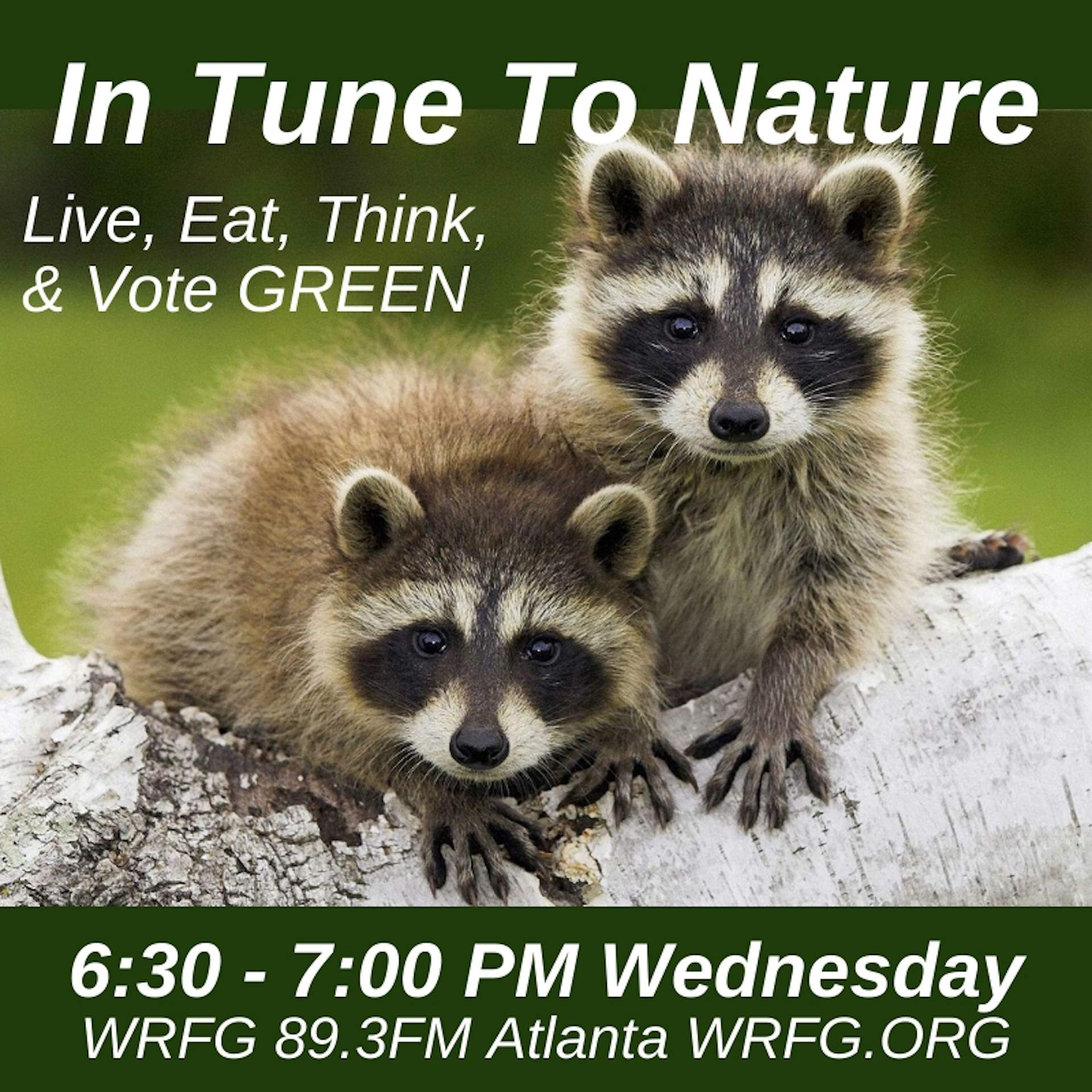 In Tune to Nature is an eco & animal protection weekly radio show broadcast from Atlanta on Radio Free Georgia Wednesdays from 6:30-7pm EST on wrfg.org and 89.3FM. 25-minute podcasts featuring interviews with activists, scientists, and authors who help us protect living beings and our shared habitats. Hosted by Carrie Freeman (Communication Professor and Human Animal Earthling). Studio photography by Ann Packwood.
Episodes
Wednesday Apr 27, 2022
Wednesday Apr 27, 2022
A highly pathogenic bird flu is causing the premature deaths of millions of birds in 2022, including wild birds but especially domesticated birds on industrial egg farms, since U.S. factory farms are conducting horrific mass killings of tens of millions of birds exposed to the virus. Unlike most news stories that focus on avian influenza from a human economic or agricultural perspective, we are going to talk about it from the perspective of those who are most affected and are suffering painful deaths – the birds themselves – and we will talk about the three main ways these grotesque mass killings are being conducted in the sheds, proving there is no way for large farms to protect individual animal welfare, especially not in crisis situations.
In this 27-minute podcast, "In Tune to Nature" Host Carrie Freeman interviews Lauri Torgerson-White, an animal welfare scientist and research director at the nonprofit Farm Sanctuary. https://www.farmsanctuary.org/  For over 35 years, Farm Sanctuary has fought the disastrous effects of animal agriculture on animals, the environment, social justice, and public health through farmed animal rescue, education, and advocacy. 
In Tune to Nature is a radio show on WRFG (Radio Free Georgia), an indie station in Atlanta for progressive issues, hosted by Carrie Freeman, Sonia Swartz, and Melody Paris, airing Wednesdays from 6:30-7pm EST on wrfg.org and 89.3FM-Atlanta. Please support independent, noncommercial progressive radio like Radio Free Georgia at https://wrfg.org/
Take care of yourself and others, including other species (like hens).
Photo Credit: Animal Outlook photo of egg laying hens in standard cages in U.S. egg farms.