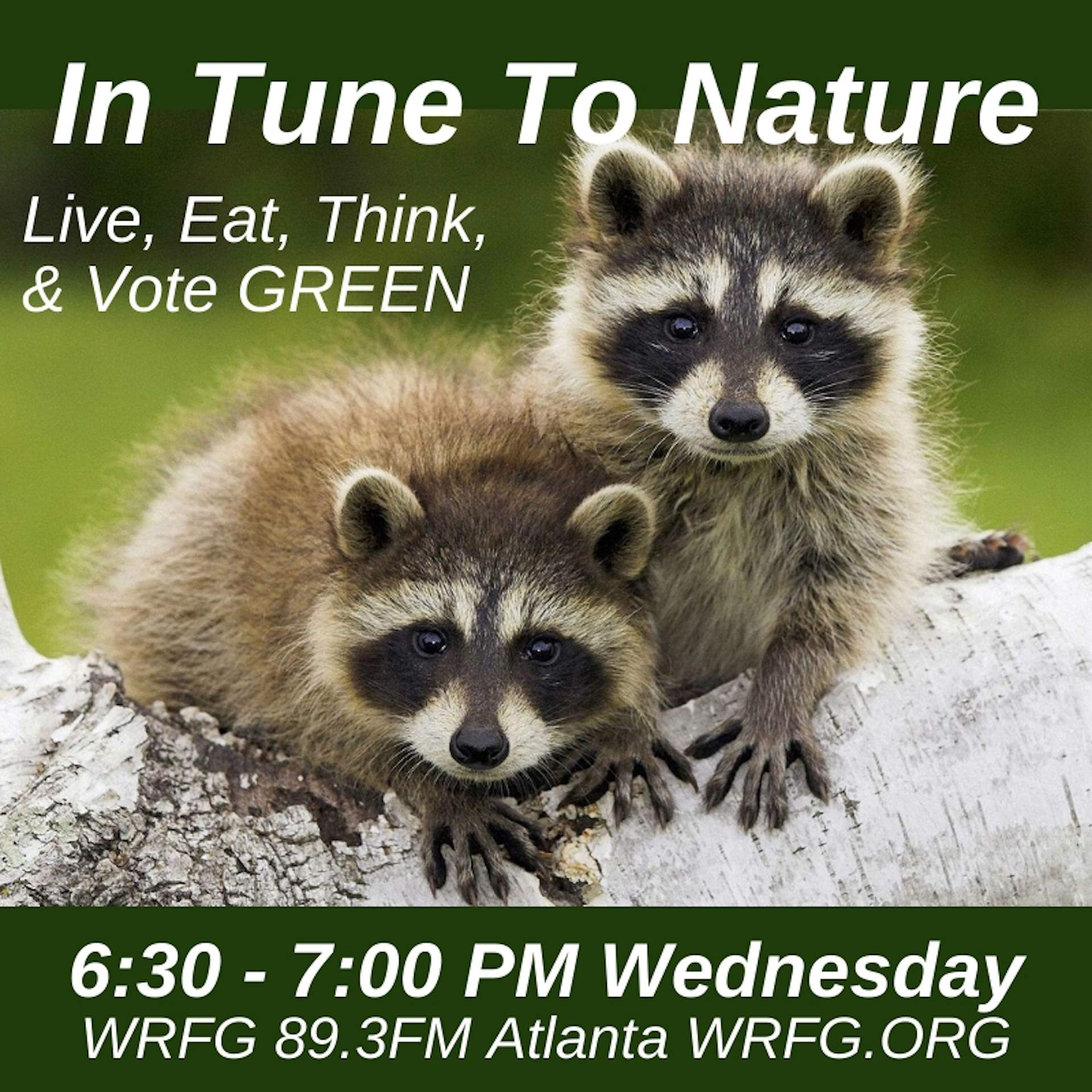 In Tune to Nature is an eco & animal protection weekly radio show broadcast from Atlanta on Radio Free Georgia Wednesdays from 6:30-7pm EST on wrfg.org and 89.3FM. 25-minute podcasts featuring interviews with activists, scientists, and authors who help us protect living beings and our shared habitats. Hosted by Carrie Freeman (Communication Professor and Human Animal Earthling). Studio photography by Ann Packwood.
Episodes
Saturday Nov 05, 2022
Saturday Nov 05, 2022
In time for winter wardrobe & gift-giving, we review the many eco problems with the wool industry and what materials fashion-makers and consumers can support instead (like organic cotton and bamboo). The role of raising, killing, and processing farmed animals, like sheep, for fiber/clothing is often overlooked in environmental discourse (as we tend to just focus on the meat industry). So in this 27-minute podcast for In Tune to Nature, host Carrie Freeman talked with Stephanie Feldstein of The Center for Biological Diversity about their recent report (with the Collective Fashion Justice group) called "Shear Destruction: Wool, Fashion & the Biodiversity Crisis," https://www.collectivefashionjustice.org/shear-destruction where Feldstein notes that "From habitat degradation caused by grazing sheep to the chemicals used in scouring, the entire process of rearing sheep and turning shorn wool into usable fiber is riddled with threats to wildlife." The extensive report has creative and beautiful artwork by Ari Liloan (as seen in the cover illustration I'm using).
You can find out more about the Center for Biological Diversity at https://www.biologicaldiversity.org/ 
In Tune to Nature is a weekly show airing on Wednesdays from 6:30-7pm EST on Atlanta indie radio station WRFG (Radio Free Georgia) 89.3FM hosted by Carrie Freeman, Sonia Swartz, or Melody Paris. Please consider donating to support this 50-year old independent progressive Atlanta radio station at www.wrfg.org 
Take care of yourself and others, including other species, like wild and domesticated sheep, and other animals we share the planet with.