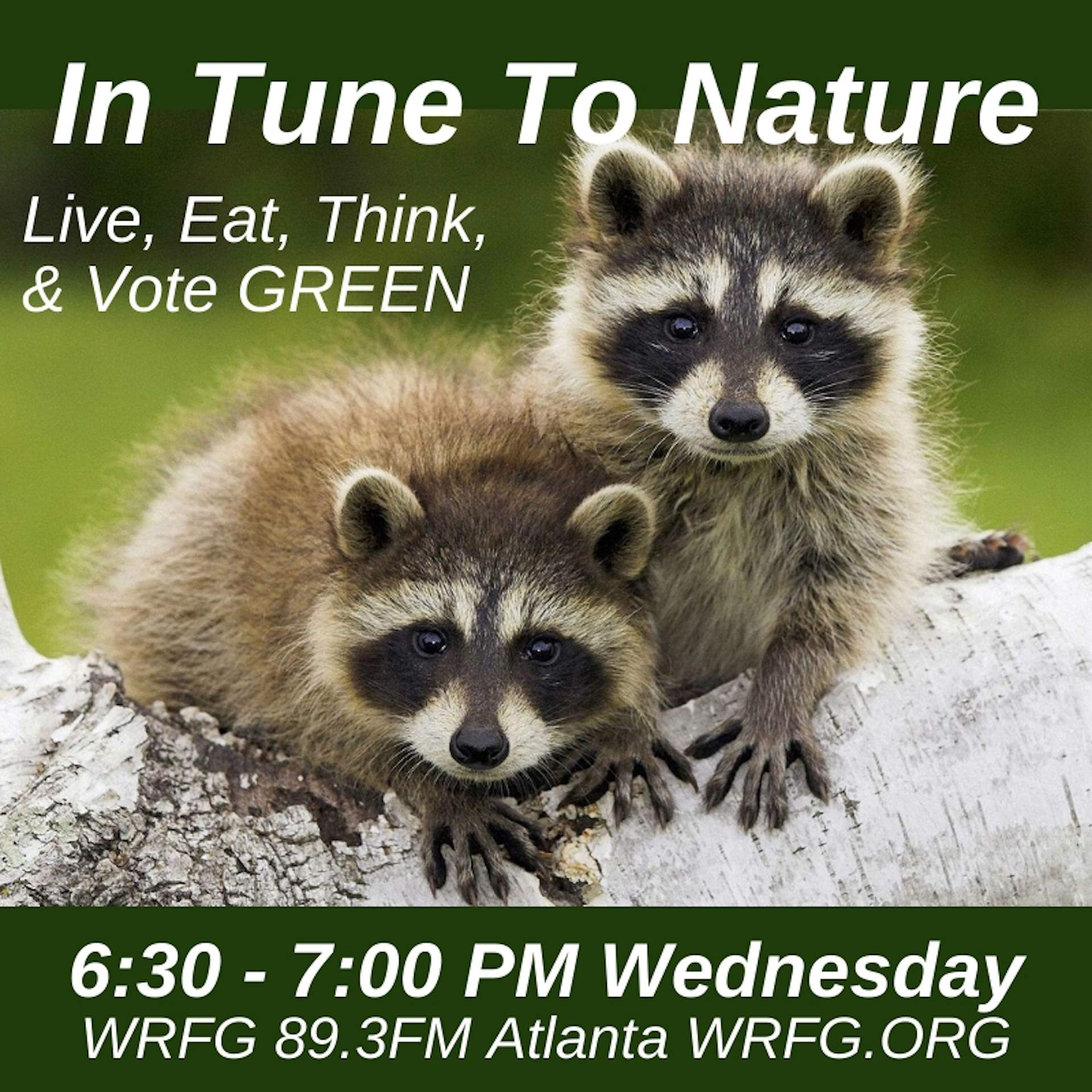 In Tune to Nature is an eco & animal protection weekly radio show broadcast from Atlanta on Radio Free Georgia Wednesdays from 6:30-7pm EST on wrfg.org and 89.3FM. 25-minute podcasts featuring interviews with activists, scientists, and authors who help us protect living beings and our shared habitats. Hosted by Carrie Freeman (Communication Professor and Human Animal Earthling). Studio photography by Ann Packwood.
Episodes
Thursday Aug 24, 2023
Thursday Aug 24, 2023
This double-length show explains tips from the book "Advocating for the Environment: How to Gather Your Power and Take Action" by environmental lobbyist, public servant, teacher, and author Sue Inches from Maine. https://sueinches.com/  After meeting at the 2023 Conference on Communication & Environment and hearing about her book and vast experience, I invited Sue to be interviewed on In Tune to Nature for a longer format show (52 minutes). This gave us more time to discuss advice from the book, such as:
the power of being visionary in environmental action (and the 80-10-10 rule),
the importance of reframing our earth stories and values to focus on interconnection,
bridging partisan politics in the U.S.,
effectively lobbying of decision-makers,
reasons to be hopeful for environmental change, and
key steps you can take to get active.
In Tune to Nature is a long-time weekly show airing on Wednesdays from 6:30-7pm EST on Atlanta indie station WRFG (Radio Free Georgia) 89.3FM hosted by Carrie Freeman or Melody Paris. Please consider donating to support this 50-year old independent, non-commercial, progressive Atlanta radio station at https://wrfg.org/  
Remember to take care of yourself and others, including other species.