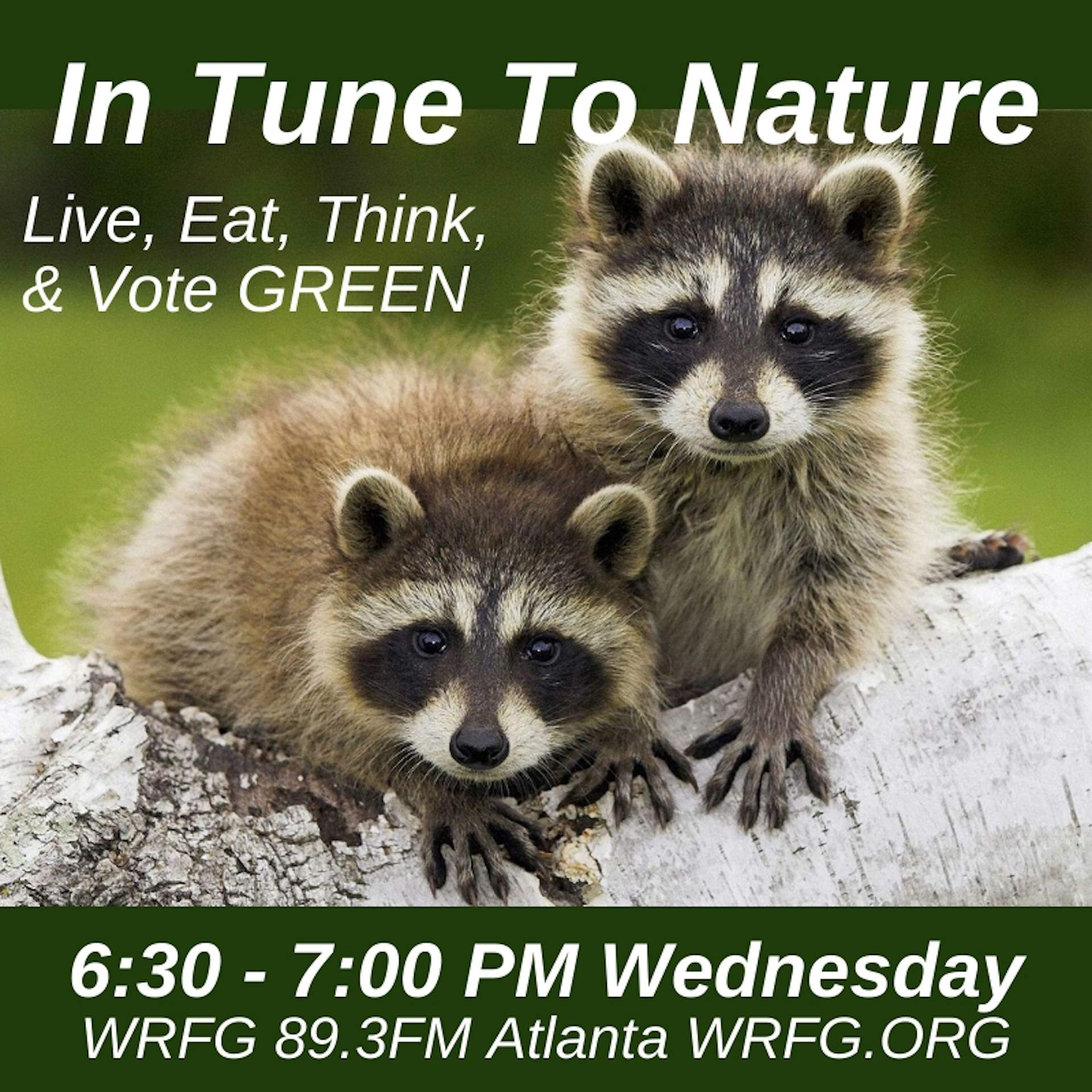 In Tune to Nature is an eco & animal protection weekly radio show broadcast from Atlanta on Radio Free Georgia Wednesdays from 6:30-7pm EST on wrfg.org and 89.3FM. 25-minute podcasts featuring interviews with activists, scientists, and authors who help us protect living beings and our shared habitats. Hosted by Carrie Freeman (Communication Professor and Human Animal Earthling). Studio photography by Ann Packwood.
Episodes
Monday Jun 06, 2022
Monday Jun 06, 2022
This 25-minute interview features the whistleblower from The End of Medicine documentary (on Apple TV and itunes), former pig farm industry veterinarian Dr. Alice Brough in the UK who shares why she quit trying to reform animal ag from within, given its immense systemic problems with animal welfare, public health and antibiotic resistance, environmental racism, and environmental pollution and destruction. As a vegan, she now advocates for animal rights, human rights and public health, and environmentalism, and is pressuring the UK government to make policy changes to prevent future pandemics and continued antimicrobial resistance caused by animal agribusiness practices.  https://www.scrapfactoryfarming.org/
Dr. Brough's story is featured prominently in the new documentary The End of Medicine @theEndofMedicine, along with other experts on health and environmental and human rights issues caused by the raising and eating of animals for food. In the podcast and in the film, it discusses systemic solutions that can save lives and medicine as we know it. https://lockwoodfilm.com/unbound 
This podcast is an episode of a weekly radio program on Radio Free Georgia (wrfg.org) (airing Wednesdays at 6:30pm EST-Atlanta) called In Tune to Nature, hosted by Carrie Freeman, Sonia Swartz, and/or Melody Paris. If you appreciate the publication of these important topics, please support independent, non-commercial progressive media like Radio Free Georgia www.wrfg.org 
Take care of yourself and others, including other species.