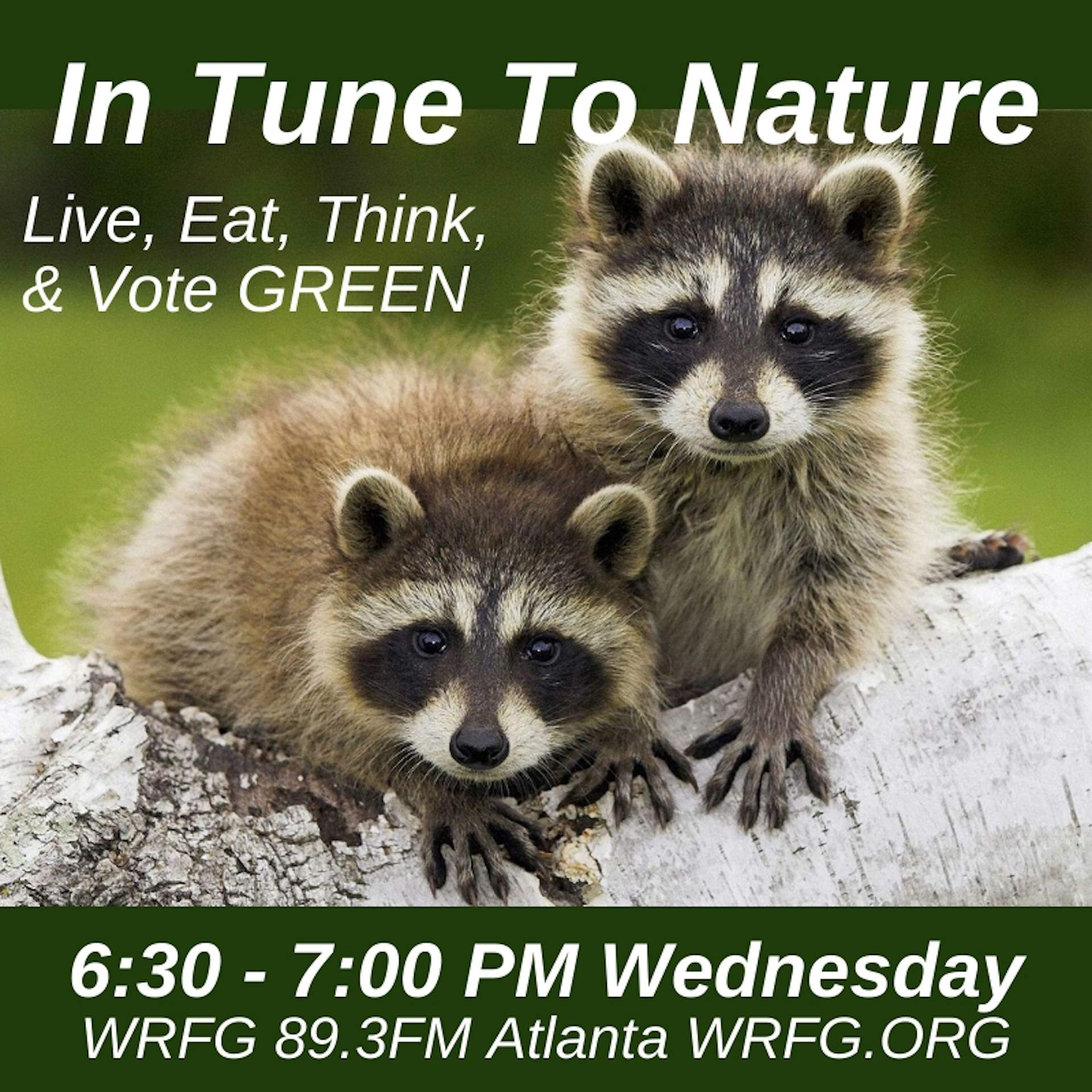 In Tune to Nature is an eco & animal protection weekly radio show broadcast from Atlanta on Radio Free Georgia Wednesdays from 6:30-7pm EST on wrfg.org and 89.3FM. 25-minute podcasts featuring interviews with activists, scientists, and authors who help us protect living beings and our shared habitats. Hosted by Carrie Freeman (Communication Professor and Human Animal Earthling). Studio photography by Ann Packwood.
Episodes
Tuesday Sep 12, 2023
Tuesday Sep 12, 2023
Discussing his book "Nature, Design, and Health: Explorations of a Landscape Architect," David Kamp describes his nature-inspired design philosophy, and we specifically concentrate on garden project elements designed to enhance the wellbeing of older adults and people with special needs. We also discuss how wildlife can be encouraged and supported in our yards and landscapes. You can see his lovely designs at the book website https://www.naturedesignhealth.com/. 
This 24-minute podcast is hosted by Carrie Freeman, who recorded it for "In Tune to Nature," a weekly radio show airing Wednesdays at 6:30pm Eastern Time on 89.3FM-Atlanta radio and streaming on wrfg.org (Radio Free Georgia, a nonprofit indie station). Hosted by Carrie Freeman or Melody Paris. The show's website and action items can be found at https://www.facebook.com/InTunetoNature  Please support indie media like Radio Free Georgia at https://wrfg.org/ 
Take care of yourself and others, including other species, like those who wander through and feed in our backyards.