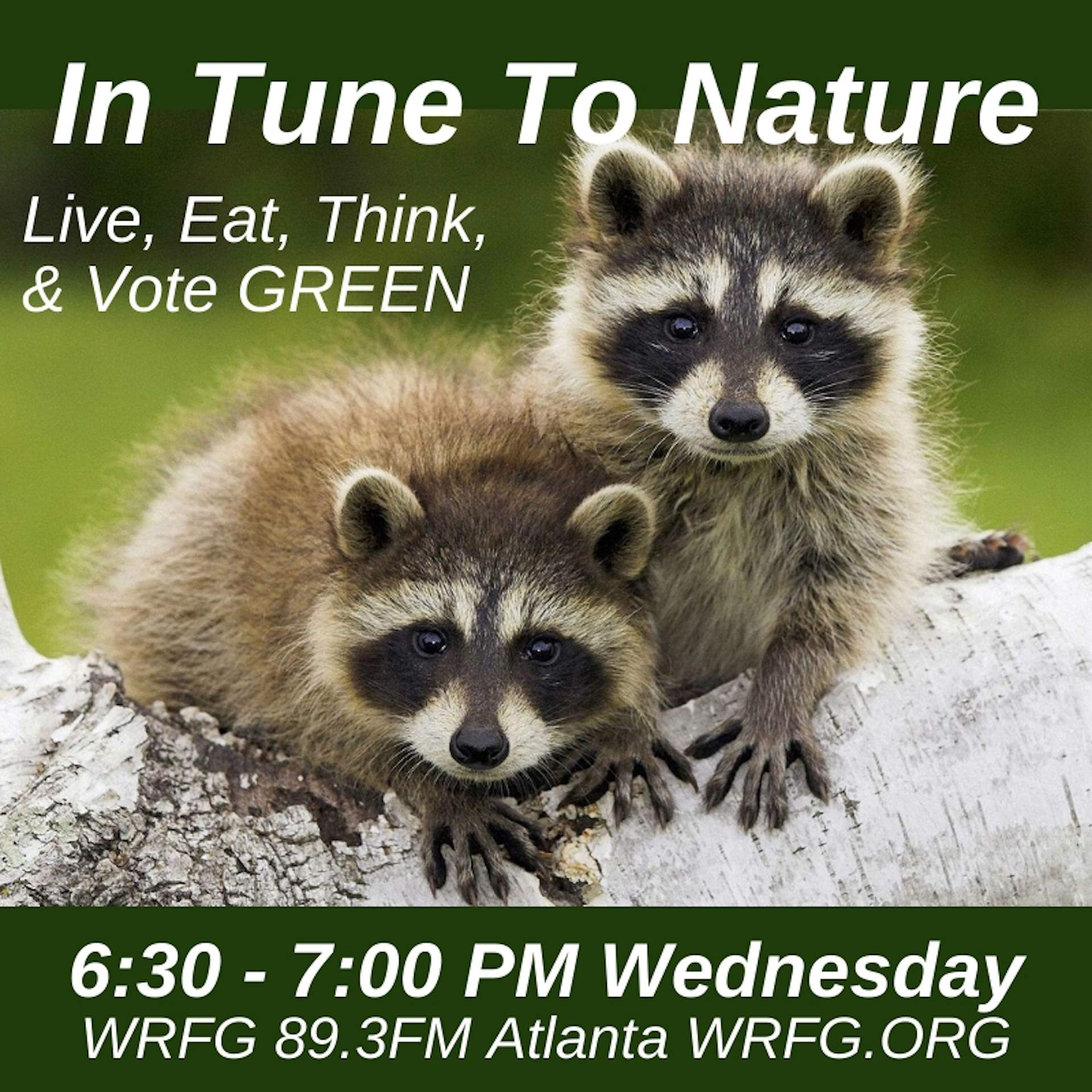 In Tune to Nature is an eco & animal protection weekly radio show broadcast from Atlanta on Radio Free Georgia Wednesdays from 6:30-7pm EST on wrfg.org and 89.3FM. 25-minute podcasts featuring interviews with activists, scientists, and authors who help us protect living beings and our shared habitats. Hosted by Carrie Freeman (Communication Professor and Human Animal Earthling). Studio photography by Ann Packwood.
Episodes
Friday Jun 23, 2023
Friday Jun 23, 2023
Ecoflix.com is the first not-for-profit streaming channel of entertainment and educational shows and podcasts dedicated to saving animals and the planet. We talk with founder and CEO David Casselman about why he founded Ecoflix, how the non-commercial global programming is different from other animal channels (more advocacy oriented and family friendly, non-graphic), some of the most popular shows (saving bears, elephants, wolves, leopards, whales, rainforests, and more) including kids shows, as well as what wildlife and animal protection NGOs Ecoflix works with and supports with 100% of the subscriber fees. Share with educators that all fees are waived for teachers so that educational content is free in classrooms.
In this 25-minute "In Tune to Nature" podcast hosted by Carrie Freeman, David also explains the various wildlife and climate protection projects Ecoflix supports and documents for original programming (like drones that can prevent whale strikes with ships). Ecoflix content is varied and also has music videos, podcasts, and poetry. David recommends this fascinating poem about the value of whale poo toward phytoplankton and all life.  https://watch.ecoflix.com/videos/hot-poets-matt-harvey-praise-the-whale 
In Tune to Nature is a long-time weekly show airing on Wednesdays from 6:30-7pm EST on Atlanta indie station WRFG (Radio Free Georgia) 89.3FM hosted by Carrie Freeman or Melody Paris. Please consider donating to support this 50-year old independent, non-commercial, progressive Atlanta radio station at https://wrfg.org/  
Remember to take care of yourself and others, including other species, like all the free/wild animals we share the planet with.