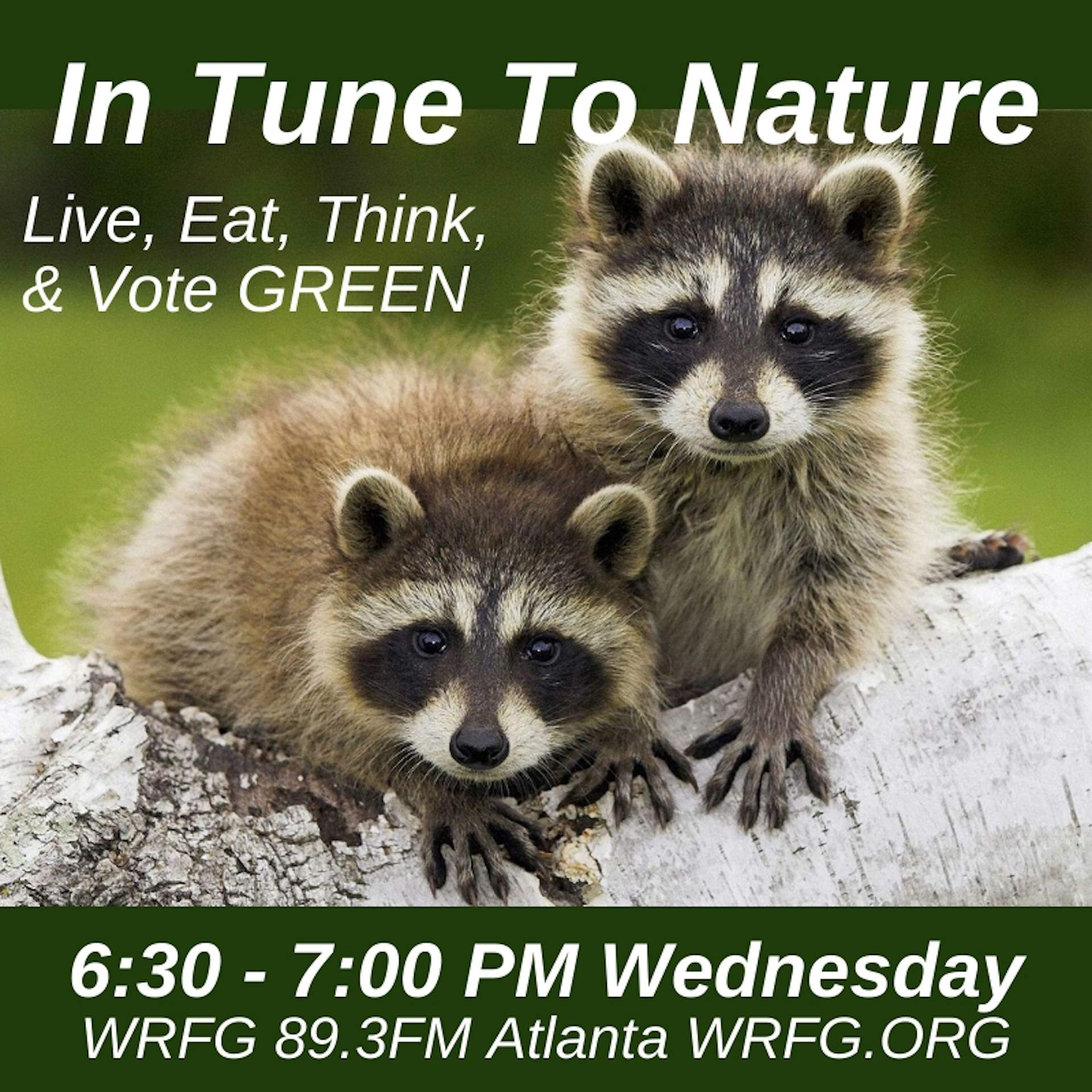 In Tune to Nature is an eco & animal protection weekly radio show broadcast from Atlanta on Radio Free Georgia Wednesdays from 6:30-7pm EST on wrfg.org and 89.3FM. 25-minute podcasts featuring interviews with activists, scientists, and authors who help us protect living beings and our shared habitats. Hosted by Carrie Freeman (Communication Professor and Human Animal Earthling). Studio photography by Ann Packwood.
Episodes
Monday Mar 06, 2023
Monday Mar 06, 2023
Guest Eva Hamer discusses a recent study of American attitudes toward using animals for food that suggests how best to strategically frame campaign messages promoting a path to evolving together toward animal freedom and plant-based food systems. We discuss what those new policies might be that Americans can support through collective action to get past this feeling of futility that we as individual consumers experience -- that we can't stop factory farming through individual food choices and thus need to work collectively. Host of In Tune to Nature, Carrie Freeman, interviews Eva Hamer, Operations Lead at the nonprofit think tank Pax Fauna in this 26 minute podcast. Details of the Pax Fauna study, strategy recommendations, and some video presentation summaries are found on their website:  narrative.PaxFauna.org.   
In their name, Pax stands for Peace and Fauna stands for Animal.  Pax Fauna is a nonprofit that exists to design a more effective social movement for animal freedom in the U.S., using original research as well as careful study of social movement literature and the recent history of the animal movement, in order to reverse the cultural norm of eating animals.  
In Tune to Nature is a weekly show airing on Wednesdays from 6:30-7pm EST on Atlanta indie station WRFG (Radio Free Georgia) 89.3FM hosted by Carrie Freeman or Melody Paris. Please consider donating to support this 50-year old independent, non-commercial, progressive Atlanta radio station at www.wrfg.org 
Take care of yourself and others, including other species...other fauna.