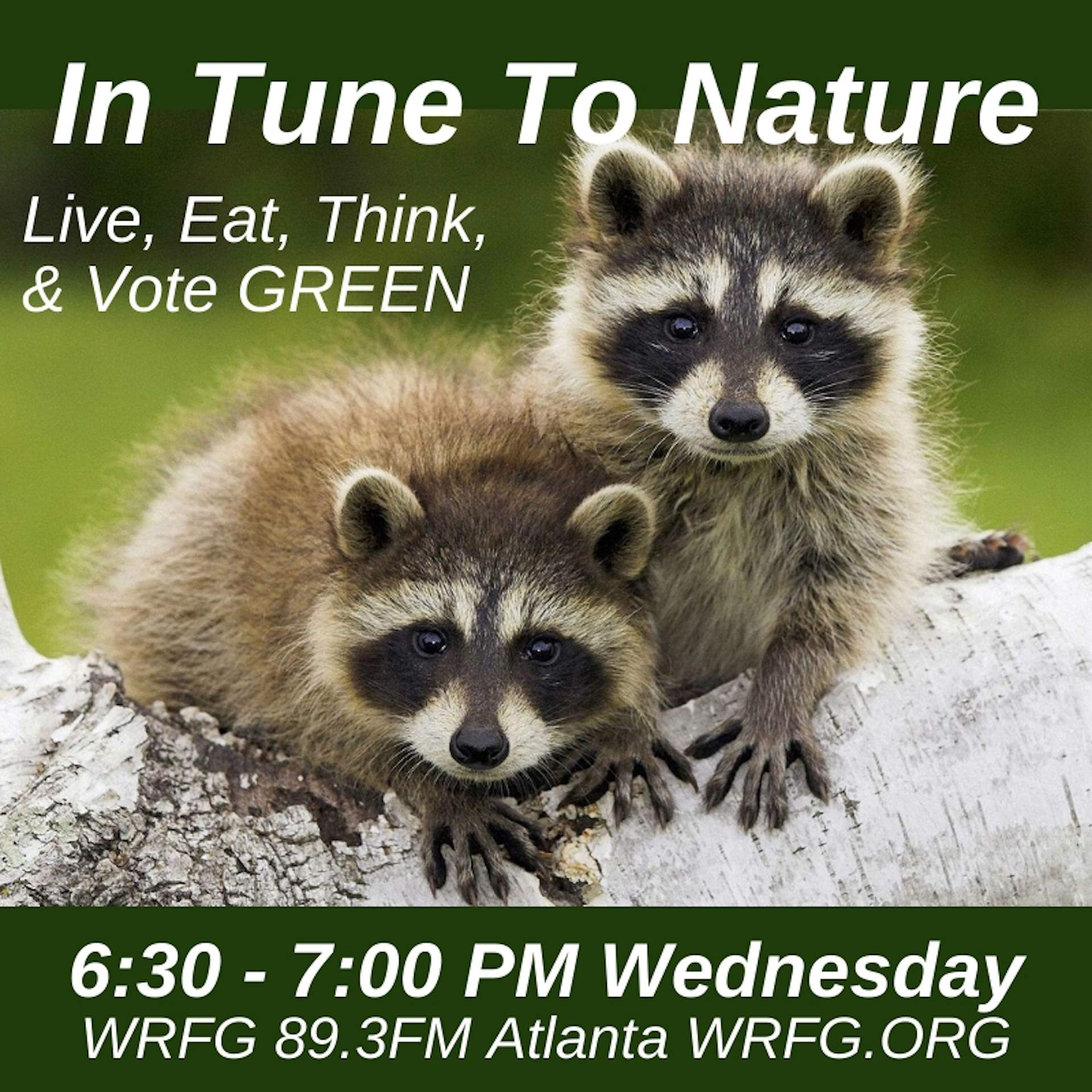 In Tune to Nature is an eco & animal protection weekly radio show broadcast from Atlanta on Radio Free Georgia Wednesdays from 6:30-7pm EST on wrfg.org and 89.3FM. 25-minute podcasts featuring interviews with activists, scientists, and authors who help us protect living beings and our shared habitats. Hosted by Carrie Freeman (Communication Professor and Human Animal Earthling). Studio photography by Ann Packwood.
Episodes
Friday Jul 01, 2022
Friday Jul 01, 2022
The large proportion of agricultural land (the majority) allocated for grazing of farmed animals doesn't equate to a large amount of nutrients/calories produced and is thus a misuse of land that could be re-wilded or used to grow nutrient dense crops. Host Carrie Freeman interviews Dr. Jennifer Molidor, Senior Food Campaigner at the Center for Biological Diversity to discuss how we can move toward more sustainable agriculture that allows for less grazing and feed crops, and more precious space designated to wildlife thriving and forests regenerating. This more efficient and smart use of land for organic plant based ag can increase food production necessary to nutritiously feed a growing human population. She discusses the https://grazingfacts.com/ website and its section on land use issues https://grazingfacts.com/land-use (see land map there) as well as how governments can help us make this sustainable agriculture transition that is needed.
In Tune to Nature is a weekly show airing on Wednesdays from 6:30-7pm EST on Atlanta indie station WRFG (Radio Free Georgia) 89.3FM hosted by Carrie Freeman, Sonia Swartz, or Melody Paris. Please consider donating to support this 50 year old independent progressive media station at www.wrfg.org 
Take care of yourself and others, including other species.