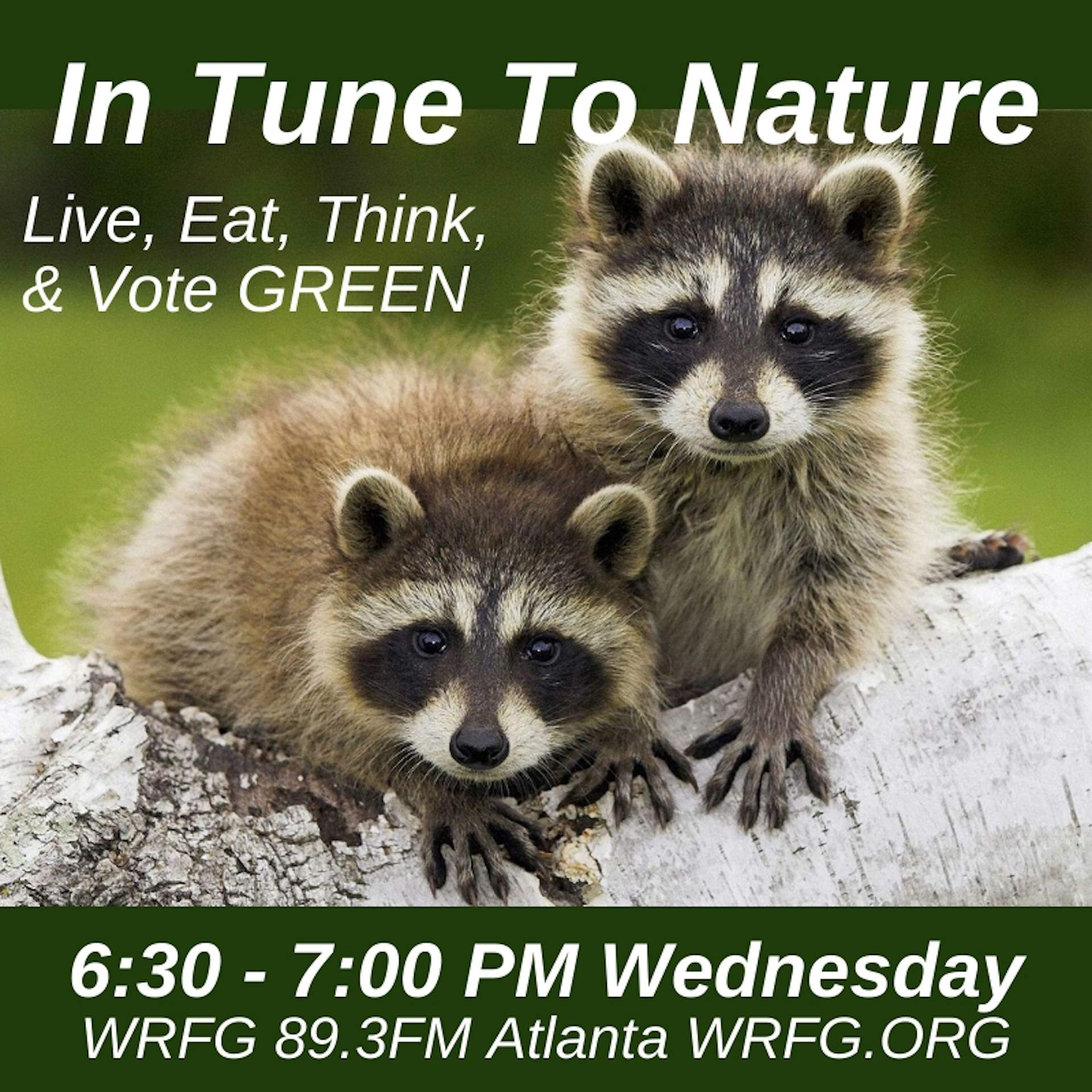 In Tune to Nature is an eco & animal protection weekly radio show broadcast from Atlanta on Radio Free Georgia Wednesdays from 6:30-7pm EST on wrfg.org and 89.3FM. 25-minute podcasts featuring interviews with activists, scientists, and authors who help us protect living beings and our shared habitats. Hosted by Carrie Freeman (Communication Professor and Human Animal Earthling). Studio photography by Ann Packwood.
Episodes
Wednesday Oct 05, 2022
Wednesday Oct 05, 2022
Lead report author Lucy Haskell explains BirdLife International's State of the World's Birds 2022 report (it comes out every 4 years), finding that nearly half of the world's bird species are in decline, painting the most concerning picture yet for the natural world,  But it also identifies all the many human-caused drivers of species loss and the critical solutions we desperately need to save nature if we can urgently garner the political will and financial commitment from decision-makers to implement these solutions at scale and pace. This depends on which politicians we elect into office in the next decade and if they make environmental protection, including climate change, a priority. We particularly discuss agricultural and fishing solutions and logging and deforestation solutions to protect bird species and their habitats and note how conservation efforts over the decades have helped reduce the number of birds that have gone extinct, so we know what works. We just need to make these solutions a political priority.
This comprehensive report can be found at the website https://www.birdlife.org/  It's got such beautiful images and so many charts and maps and infographics to make it easy to stay engaged and recognize core findings and see how everything fits together. I think Kids can engage with the report too as they must be part of the solution.
In Tune to Nature is a weekly show airing on Wednesdays from 6:30-7pm EST on Atlanta indie station WRFG (Radio Free Georgia) 89.3FM hosted by Carrie Freeman, Sonia Swartz, or Melody Paris. Please consider donating to support this 50-year old independent progressive Atlanta radio station at www.wrfg.org 
Take care of yourself and others, including other species -- like birds!