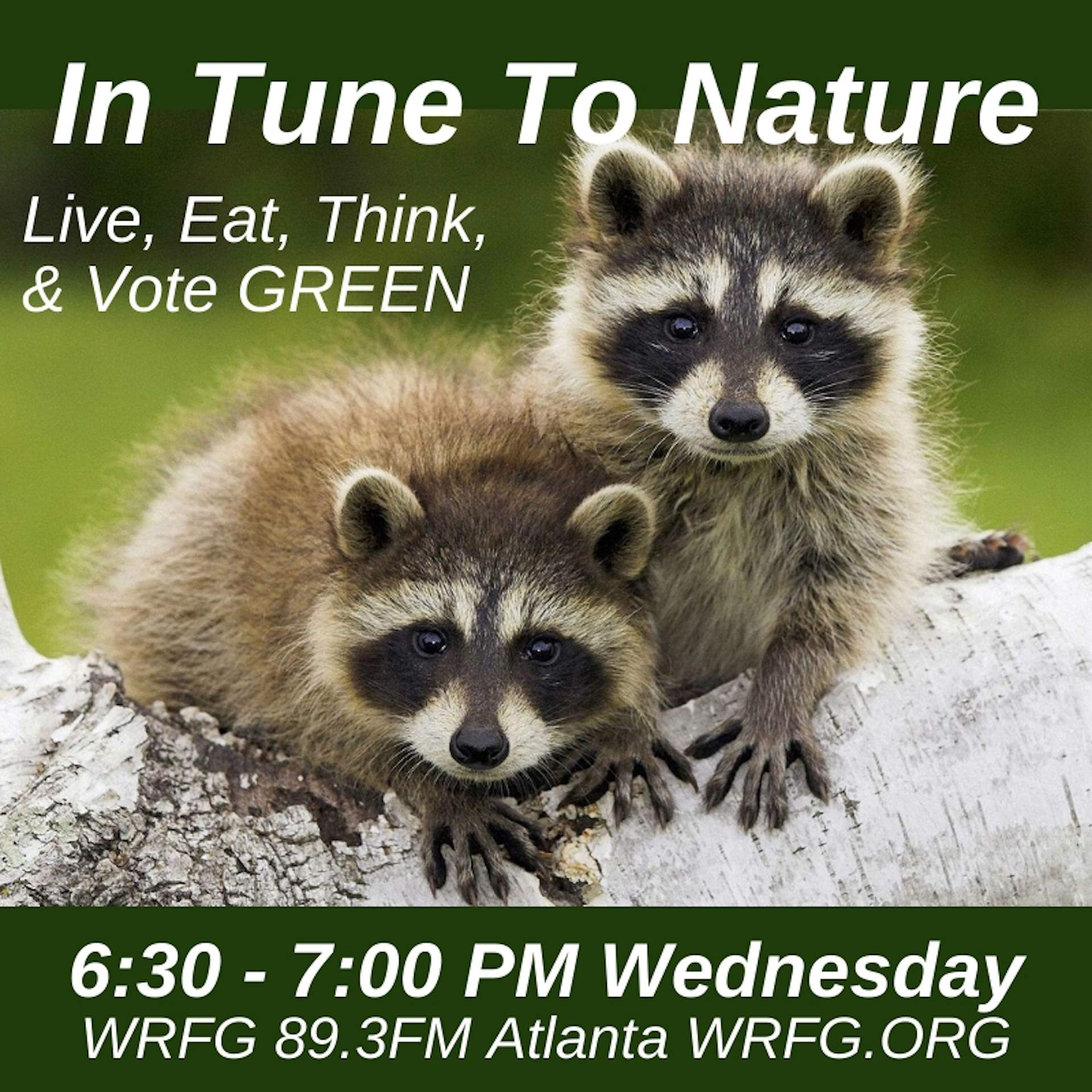 In Tune to Nature is an eco & animal protection weekly radio show broadcast from Atlanta on Radio Free Georgia Wednesdays from 6:30-7pm EST on wrfg.org and 89.3FM. 25-minute podcasts featuring interviews with activists, scientists, and authors who help us protect living beings and our shared habitats. Hosted by Carrie Freeman (Communication Professor and Human Animal Earthling). Studio photography by Ann Packwood.
Episodes
Friday Jun 05, 2020
Friday Jun 05, 2020
Host Carrie Freeman conducts a 23-minute interview with Dr. Jennifer Molidor, Sr. Food Campaigner, at The Center for Biological Diversity who runs their Take Extinction Off Your Plate campaign. She explains how the promotion of plant-based eating (an Earth Friendly Diet) is necessary to help wild animals, through reduction of: habitat loss and deforestation, pollution, climate change, and the killing/hunting of millions of America's wild animals by the federal 'Wildlife Services' agency at the behest of ranchers. Farmed animals are not the only animals harmed and killed by the unsustainable meat, milk, and egg industries. 
Find out ways to get involved at TakeExtinctionOffYourPlate.com or BiologicalDiversity.org to help save life on Earth.
Tune in to the "In Tune to Nature" radio show Wednesdays from 6:30-7pm EST on wrfg.org (Radio Free Georgia) and in Atlanta on 89.FM. Hosted by Carrie Freeman or Sonia Swartz.  www.facebook.com/intunetonature